ABOUT
The IAIT conference series is a premier annual international conference being organized by the School of Information Technology (SIT), King Mongkut's University of Technology Thonburi (KMUTT) focusing on the recent advancements in Information Technology and its use towards creating a sustainable society. In the 11th edition the conference will be held from 1st to 3rd July 2020 in Bangkok, Thailand. This conference aims to bring together leading researchers, scholars, scientists, and students across the globe under one roof to exchange and share new developments and research ideas about all aspects of Information and Communication Technologies. The theme of the conference is "Digital Transformation and Innovation for Smart Business and Society", with the main focus being on the recent advancements and breakthroughs in some of the most emerging technologies of the recent times like computational intelligence and machine learning, natural language processing, cyber security, human-centric computing, and smart systems. By incorporating a wide spectrum of topics, the conference tries promoting more inter-departmental and inter-disciplinary research towards creating a sustainable digital society benefiting mankind.
THEME: Digital Transformation and Innovation for Smart Business and Society
we are soliciting original, innovative and unpublished research work including, but not limited to the following topics:
IMPORTANT DATES
Date of conference:

1 – 3 July 2020

Full manuscript submission deadline

(FINAL CALL)

:

20

April 2020

12

May 2020

Notification of acceptance

(FINAL ROUND)

: 2 June 2020

Camera ready manuscripts:

12 June 2020

Registration and payment:

12 June 2020
PAPER SUBMISSION
Prospective authors are invited to submit original, high quality manuscripts of minimum 5 pages in length (upto a maximum of 10 pages) formatted as per the ACM Proceedings Template (downloadable from http://www.acm.org/publications/article-templates/proceedings-template.html). Paper submissions can be made via EasyChair at the following link: https://easychair.org/conferences/?conf=iait2020. All the submissions must be done both in the PDF format along with the Word (.doc) or LaTeX files.
All the accepted and presented papers will be published by the reputed ACM ICPS Series having ISBN number 978-1-4503-7759-1 and indexed by all major databases like Scopus, ISI Web of Science (Thompson Reuters), Ei Compendex, etc.
Review Process
IAIT follows a strict and rigorous double-blind peer review process where each submitted manuscript will be reviewed by at least 3 reviewers who are experts in their respective fields. The authors are expected to receive the full review within 30 days of their initial submission. The accepted manuscript must be revised, taking into consideration the referees' comments and suggestions. All the revised manuscripts will undergo a second round of peer review process (if possible by the same reviewers) before inclusion in the conference proceedings. The authors will be given 15 days to revise their manuscript for resubmission.
The submission of a paper implies that the paper is original and has not been submitted and published elsewhere.
In addition, at least one full registration is required per accepted paper, and the paper must be presented by an author if accepted.
PROGRAM
Update : 1/07/2020
Day 1: July 1, 2020

9.00 – 9.15
Opening Ceremony
9.20 – 10.20
Keynote Speech: Prof. Dr. Chidchanok Lursinsap

Title: Fast and Accurate Neural Learning with Limited Memory Size, Limited Energy Supply, and Class Drift Constraints in Streaming Data Environment

11:00 – 11:45
Invited Talk: Mr. Jirayut Srupsrisopa

Title: Digital Disruption: A viewpoint of startup founder

11:45 – 13:00

Break

13.00 – 14.00
Keynote Speech: Prof. Dr. Pascal Bouvry

Title: Cloud computing: From the Cloud to the Edge

Session 1 : Image Processing and Computer Vision

Session Chair: Asst.Prof.Dr. Pornchai Mongkolnam

14.15 – 14:40

Digital Rock Core Image Super-Resolution via Deep Convolutional Neural Networks (#53)
Yunfeng Bai, Vladimir Berezovsky, Jing Guo and Popov Vasily

14.45 – 15.10

Real-time Drowsiness and Distraction Detection using Computer Vision and Deep Learning (#73)
Phakawat Pattarapongsin, Bipul Neupane, Jirayus Vorawan, Harit Sutthikulsombat and Teerayut Horanont

15.15 – 15.40

Comparative Performance of Various Deep Learning based Models in Fruit Image Classification (#37)
Raheel Siddiqi

15.45 – 16.10

Image Recognition for Detecting Hand Foot and Mouth Disease (#76)
Mohammad Farhad Aryan, Worarat Krathu, Chonlameth Arpnikanondt and Boonrat Tassaneetrithep

16.15 – 16.40

Reversible Data Hiding Using Multi-Layer Perceptron Based Pixel Prediction (#26)
Abhishek Bhandari, Shivraj Sharma, Ravi Uyyala, Rajarshi Pal and Mridula Verma

Session 2: Cybersecurity, Multimedia and Blockchain

Session Chair: Dr. Debajyoti Pal

14.45 – 15.10

Social Engineering intrusion: A Case Study (#54)
Miika Sillanpää and Jari Hautamäki

15.15 – 15.40

Paying by Your Messaging Application? A Trust Model (#59)
Debajyoti Pal, Suree Funilkul and Syamal Patra

15.45 – 16.10

A Data Masking Guideline For Optimizing Insights And Privacy Under GDPR Compliance (#47)
Chitanut Tachepun and Sotarat Thammaboosadee

16.15 – 16.40

Online Learning During COVID-19: Students' Perception of Multimedia Quality (#56)
Debajyoti Pal, Vajirasak Vanijja and Syamal Patra
16:45 – 17: 10
AcaChain: Academic Credential Attestation System using Blockchain (#24)
Kiratijuta Bhumichitr and Songsak Channarukul
17: 15 – 17:40
Gamifying MOOC's a Step in The Right Direction? A Systematic Literature Review (#9)
Rohani Rohan, Debajyoti Pal and Suree Funilkul

Session 3 : Neural Networks and Deep Learning for Smart Decisions

Session Chair: Asst.Prof.Dr. Chonlameth Arpnikanondt

14.15 – 14:40

Enhancement of Fault Tolerance in Kafka Pipeline Architecture (#22)
Thandar Aung, Hla Yin Min and Aung Htein Maw

14.45 – 15.10

User Behavior Analytics for Anomaly Detection Using LSTM Autoencoder – Insider Threat Detection (#19)
Balaram Sharma, Prabhat Pokharel and Basanta Joshi

15.15 – 15.40

Network Anomaly Detection using Threshold-based Sparse Autoencoder (#45)
May Thet Tun, Dim En Nyaung and Myat Pwint Phyu

15.45 – 16.10

A Comparison of Destination Clustering using Density-based Algorithm on The Trip Planning Optimization for Last-Mile Parcel Delivery (#78)
Issaret Prachitmutita, Praisan Padungweang and Olarn Rojanapornpun

Day 2 : July 2, 2020

9.00 – 9.45
Invited Talk: Dr. Choochart Haruechaiyasak

Title: AI for Thai: Artificial Intelligence with Real Use Cases in Thailand

10.40 – 13:00
Break

Session 1 : User Experience, Interface Design and Related Applications

Session Chair: Dr. Vithida Chongsuphajaisiddhi

13.00 – 13.25
ThaiFlick: Flicked Keyboard on Mobile Devices for Thai using Phoneme Matching (#25)
Nattachai Saejiem and Songsak Channarukul
13.30 – 13.55
Augmented Reality Project Poster – Using Mobile Augmented Reality Application to Enhance Project Poster (#67)
Alvin Yong Chie Yew, Haji Mahran Dr Haji Morsidi, and Jonathan H. Chan
14.00 – 14.25
Automated Scheduling of Undergraduate Student Advising Reservation using Extended Flower Pollination Algorithm (#21)
Ma Shiela Sapul, Deep Kumar, Sai Kham Lao and Rachsuda Setthawong
14.30 – 14.55
Hybrid Classroom: Designing for the New Normal after COVID-19 Pandemic (#65)
Tuul Triyason, Anuchart Tassanaviboon and Prasert Kanthamanon
15.00 – 15.25
Articulated Trajectory Mapping Using Mobile Environments for Location-Based Learning (#40)
Iori Sasaki, Masatoshi Arikawa and Akinori Takahashi

Session 2 : Cyber Physical Systems, and Computer Networks

Session Chair: Asst.Prof.Dr. Narongrit Waraporn

13.00 – 13.25

Bio-inspired Routing in DMFB: An Artificial Swarm Propagation Based Application (#81)
Pranab Roy, Debajyoti Pal, Tanmoy Biswas, Rupam Bhattacharyay, and Hafizur Rahaman

13.30 – 13.55

Robust LCSS Beamformer against DOA Mismatch (#18)
Raungrong Suleesathira

14.00 – 14.25

Predicting Application Performance in LoRa IoT Networks (#41)
Natchaya Chungsawat and Peerapon Siripongwutikorn

14.30 – 14.55

Exploration of Hardware Architectures for String Matching Algorithms in Network Intrusion Detection Systems (#11)
Muhammad Rashid, Malik Imran and Atif Raza Jafri

15.00 – 15.25

Improved Efficiency of Fingertip Reflective Pulse Oximetry with 2 positions Integrated Optical Biosensor (#71)
Supawadee Worapruekjaru and Kitsada Dougjitjaroen

Session 3 : Machine Learning and Time Series Analysis for Smart Society
Session Chair: Assoc.Prof.Dr. Kittichai Lavangnananda

13.00 – 13.25
Relevant Feature Selection for Predicting the Severity of Motorcycle Accident in Thailand (#75)
Sakchai Samerbut, Praisan Padungweang and Worarat Krathu
13.30 – 13.55
The Impact of Data Imputation and Feature Extraction on PM2.5 Forecasting Performance in Bangkok Using Long Short-Term Memory Neural Networks (#43)
Panupong Rong-O and Nuwee Wiwatwattana
14.00 – 14.25
A System to Estimate the Amount and Calories of Food that Elderly People in the Hospital Consume (#23)
Pisol Ruenin, Jakramate Bootkrajang and Jakarin Chawachat
14.30 – 14.55
ARMA Model for Revenue Prediction (#30)
Thura Zaw, Swe Swe Kyaw and Aung Nway Oo

Day 3 : July 3, 2020

Session 1 : NLP, Text Mining and Social analytics

Session Chair: Dr. Olarn Rojanapornpun

9.00 – 9.25

Data Mining Methods for Optimizing Feature Extraction and Model Selection (#8)
Masha Rouzbahman, Alexandra Jovicic, Lu Wang, Leon Zucherman, Zahid Abul-Basher, Nipon Charoenkitkarn and Mark Chignell

9.30 – 9.55

Using LSTM for Context Based Approach of Sarcasm Detection in Twitter (#42)
Siti Khotijah, Jimmy Tirtawangsa and Arie A Suryani

10.00 – 10.25

Question Chunk Extraction for Improving Question Similarity (#87)
Chaianun Damrongrat, Chatchawal Sangkeettrakarn and Anocha Rugchatjaroen

10.30 – 10.55

A 3D-CNN Siamese Network for Motion Gesture Sign Language Alphabets Recognition (#61)
Hassaluk Jirathampradub, Chakarida Nukoolkit, Kaneungjit Suriyathumrongkul and Bunthit Watanapa
11.00 – 11.25

A Data Augmentation Technique Based on Text for Vietnamese Sentiment Analysis (#34)
Thien Ho Huong and Vinh Truong Hoang

Session 2 : Cloud Computing, Big Data and Health Analytics

Session Chair: Dr. Tuul Triyason

9.00 – 9.25
DeepVix: Explaining Long Short-Term Memory Network With High Dimensional Time Series Data (#85)
Tommy Dang, Hao Van, Huyen Nguyen, Vung Pham and Rattikorn Hewett
9.30 – 9.55
Provenance Location-based Authentication in Cloud Computing (#52)
Phornsawan Roemsri and Rattikorn Hewett
10.00 – 10.25
ScagCNN: Estimating Visual Characterizations of 2D Scatterplots via Convolution Neural Network (#86)
Vung Pham, Ngan V.T. Nguyen and Tommy Dang
10.30 – 10.55
Health Data Analytics with an Opportunistic Big Data Algorithm (#48)
Gantaphon Chalumporn and Rattikorn Hewett
11.00 – 11.25
Privacy Protection in Smart Health (#38)
Sevgi Arca and Rattikorn Hewett
11.30 – 11.55
Visual Features for Multivariate Time Series (#39)
Bao Dien Quoc Nguyen, Rattikorn Hewett and Tommy Dang

JSCI (Special Session)

Session Chair: Prof. Dr. Kiyota Hashimoto

9.00 – 9.25

Efficient Distributed SNP Selection by a Modified Binary Flower
Pollination Algorithm (JSCI05)
Wanthanee Rathasamuth and Kitsuchart Pasupa

9.30 – 9.55

1st-degree Atrioventricular (AV-block) and Bundle Branch Block Prediction using Machine Learning (JSCI06)
Risul Islam Rasel, Nasrin Sultana, Phayung Meesad, Anupam Chowdhury, and Meherab Hossain

10.00 – 10.25

Effects of Part-of-Speech on Thai Sentence Classification to Wh-Question Categories using Machine Learning Approach (JSCI07)
Saranlita Chotirat and Phayung Meesad

10.30 – 10.55

Correlation-Based Incremental Learning Network with Sliding Window for Perfume Classification (JSCI09)
Panida Lorwongtrakool and Phayung Meesad

11.00 – 11.25

Defect Detection and Quality Level Assignment in Wet Blue Goatskin (JSCI10)
Carlos Estevão Bastos Sousa, Cláudio Marques De Sá Medeiros, Renato Francisco Pereira, Mateus Alves Vieira Neto and Alcides Andrade Neto

11.30 – 11.55

Car Damage Detection and Classification (JSCI11)
Phyu Mar Kyu and Kuntpong Woraratpanya

12.00 – 12.25

Stock Price Analysis with Natural Language Processing and Machine Learning (JSCI12)
Sukanchalika Boonmatham and Phayung Meesad
12:25 – 12:55
Break

13:00 – 13:45

Invited Talk: Dr. Mohammad Abdur Razzaque

Title: IoT for an outbreak and its impact management: a perspective from COVID-19

13:50 – 14:00
Closing Remarks
KEYNOTE SPEAKERS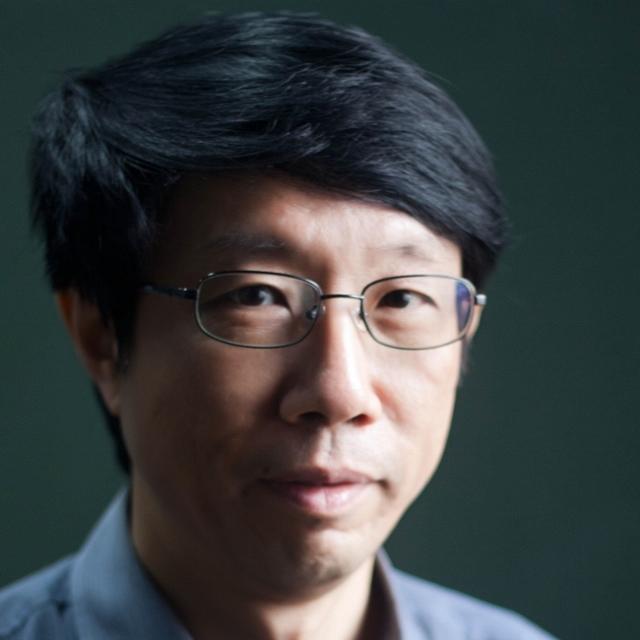 Prof.Dr. Chidchanok Lursinsap
Chulalongkorn University, Thailand
Biography:
Chidchanok Lursinsap received the B.Eng. degree (Hons.) in computer engineering from Chulalongkorn University, Bangkok, Thailand, in 1978, and the M.S. and Ph.D. degrees in computer science from the University of Illinois at Urbana–Champaign, Urbana, IL, USA, in 1982 and 1986, respectively. He was a Lecturer with the Department of Computer Engineering, Chulalongkorn University, in 1979. In 1986, he was a Visiting Assistant Professor with the Department of Computer Science, University of Illinois at Urbana–Champaign. From 1987 to 1996, he was with the Center for Advanced Computer Studies, University of Louisiana at Lafayette, as an Assistant and an Associate Professor. After that, he came back to Thailand to establish the Ph.D. Program in computer science with Chulalongkorn University and he became a Full Professor. His major research interests include neural learning and its applications to other science and engineering areas.
Title: Fast and Accurate Neural Learning with Limited Memory Size, Limited Energy Supply, and Class Drift Constraints in Streaming Data Environment
Tremendous data have been generated in almost every field of industrial and scientific applications and researches Due to the advancement of Internet and new sensor equipment. This situation creates a crisis of memory overflow, where the amount of continuously incoming data is larger than the physical size of memory. Most of the developed neural learning algorithms were designed without seriously considering this memory overflow crisis. It is assumed that all learning data including present data and new incoming data must be retained inside the memory throughout the learning process. This assumption is unrealistic and impractical in the streaming data environment. Furthermore, the number of learning epochs cannot be controlled, which implies that the energy consumption for achieving the learning process may exceed the available energy supply such as a battery. This talk will discuss a new concept of neural learning, the supporting architecture, and the relevant theoretical foundation to achieve the efficient leaning process with high accuracy under the constraints of memory overflow and controllable polynomial time complexity.
---
Prof.Dr. Pascal Bouvry
University of Luxembourg, Luxembourg
Biography:
Professor Dr. Bouvry obtained his Ph.D. degree ('94) in Computer Science with great distinction at the University of Grenoble (INPG), France. His research at the IMAG laboratory focussed on Mapping and scheduling task graphs onto Distributed Memory Parallel Computers. Next, he performed post-doctoral researches on coordination languages and multi-agent evolutionary computing at CWI in Amsterdam.
Dr Bouvry gained industrial experience as manager of the technology consultant team for FICS (belonging to S1 corp) a world leader in electronic financial services. Next, he worked as CEO and CTO of SDC, a Saigon-based joint venture between SPT (the second telecom operator in Vietnam), Spacebel SA (a Belgian leader in Space, GIS and Healthcare), and IOIT, a public research and training center. After that, Dr Bouvry moved to Montreal as VP Production of Lat45 and Development Director for MetaSolv Software, a world-leader in Operation Support Systems for the telecom industry (e.g. AT&T, Worldcom, Bell Canada, etc).
Dr. Bouvry is currently professor at the University of Luxembourg, special advisor to the University President regarding High Performance Computing, heading the PCOG (Parallel Computing and Optimization Group), and directing the certificate SmartICT for Business innovation. Pascal Bouvry is also Principal Investigator at the Interdisciplinary Center of Security, Reliability (SnT) and active in various scientific committees and technical workgroups (IEEE CIS Cloud Computing vice-chair, IEEE TCSC GreenIT steering committee, ERCIM WG, ANR, COST TIST, etc.).
Pascal Bouvry is also representative of Luxembourg in the PRACE council and member of the editorial boards of IEEE Transactions on Sustainable Computing, Springer journal on Communications and Sustainable Computing, and Elsevier journal in Swarm and Evolutionary Computation.
Title: Cloud computing: From the Cloud to the Edge
Cloud computing is nowadays pervasive. However standardisation efforts in the field are still in their infancy. Each public cloud provider defined its own terminology, list of features and proposes a fixed set of self-defined service-level characteristics. While for private clouds, negotiations can be worked out between provider and consumers, it is often tight to multiple-years contracts, which slightly contradicts the pay-per-use paradigm. Standardisation and guaranteeing the service levels through trusted third parties and the corresponding benchmarking tools would be necessary to raise the trust level, but also potentially to serve in case of dispute. The presentation will illustrate the various aspects of the problematics and provide solution tracks and the corresponding tools and experiments.
---
INVITED SPEAKER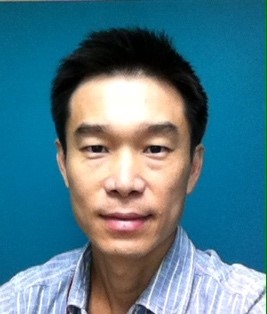 Dr. Choochart Haruechaiyasak
CEO and Founder of AI9 Co.,Ltd. Thailand
Biography:
received his Ph.D. degree from the Department of Electrical and Computer Engineering, University of Miami, in 2003. After receiving his degree, he has worked as a researcher at the National Electronics and Computer Technology Center (NECTEC), National Science and Technology Development Agency (NSTDA) for 16 years. His current research interests include Artificial Intelligence, Natural Language Processing, sentiment analysis, text analytics and chatbot. He was a leading manager for AI for Thai project at NECTEC, an AI platform aiming to provide AI technology for Thailand.
Title: AI for Thai: Artificial Intelligence with Real Use Cases in Thailand
An overview of research and development in AI and NLP at NECTEC, Thailand. NECTEC mission is to ensure Thailand's competitiveness in Electronics and Computer and the use of IT to stimulate economic and social impact through own R&D programs as well as R&D funding services to universities. NECTEC has been doing R&D in the fields of AI especially NLP for more than 20 years. Our NLP research focusing on Thai language includes basic Thai NLP components such as word segmentation, NER, POS tagging, machine translation, sentiment and emotion analysis, speech to text and text to speech. Last year, NECTEC has launched a Thai AI Service Platform under the theme "AI for Thai" (https://www.aiforthai.in.th) to support the developers who need AI and NLP services in Thailand. Experiences in developing the AIforThai platform would be shared with some real use cases in Thailand ranging from agricultural to medical domains including application of process automation in businesses.
---

Jirayut Srupsrisopa
Biography:
Jirayut Srupsrisopa is a speaker and one of Thailand's leading bitcoin and open blockchain experts, who is the Co-founder and Group CEO of Bitkub.com — Thailand's Leading Regulated Cryptocurrency Exchange. He previously co-founded coins.co.th— Thailand's largest bitcoin wallet company. He is a board of Director at the Thai Fintech Association and a Subcommittee at Thailand's Office of the Trade Competition Commission.
After accomplishing his MPhil in Economics at Oxford University, Uk, Jirayut Srupsrisopa worked as an investment banker, a financial consultant and a central banker.
Title: Digital Disruption: A viewpoint of startup founder
Dealing with Covid-19 crisis and its aftermath is an imperative for companies to fully digitize. Innovating new needs and spotting new consumption habits: these qualities are needed more than ever as leaders make the decisions to thrive as well as shape the new normal economy. The pace of technological disruption is increasing at a speed that necessitates exponential transformation. Technology is now enabling new business models that are disrupting legacy organizations and the traditional delivery of products and services, as well as creating sky-high valuations. Learn more about digital disruption at IAIT 2020.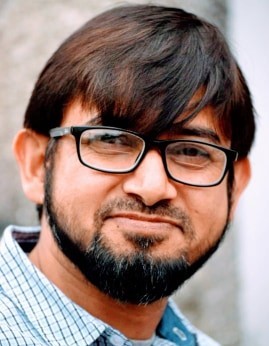 Dr. Mohammad Abdur Razzaque (Raz)
Biography:
Mohammad Abdur Razzaque (Raz), PhD, is a Senior Lecturer/Associate Professor in the School of Computing, Engineering and Digital Technologies, Teesside University, UK. He has more than 14 years of research and development and/or teaching experience on Internet of Things (IoT/Industry 4.0/IIoT) and Cybersecurity. He is an expert in end-to-end IoT solutions and cybersecurity. He is also working on machine learning techniques, including deep learning techniques for IoT applications and cybersecurity. He has successfully published more than 66 research papers, including a book, in these areas. Currently, he is working on end-to-end IoT solutions for businesses, machine learning and Blockchain in cybersecurity.
Raz offers consultancy in the areas of IoT solutions and use of machine learning techniques, cybersecurity, including pen-testing, in business for SMEs. He also regularly organises and conduct workshops on ethical hacking, data analysis, and IoT.
Title: IoT for an outbreak and its impact management: a perspective from COVID-19
Abstract:
The outbreak of the COVID-19 is so strong that it has impacted almost every person and nation in the world, and stopped all operations across verticals. The economic impact of COVID-19 is so huge that the World Bank has declared as the worst recession since World War II. As there is no vaccine and/or proven medication for COVID-19, management of its outbreak and impacts is very challenging. One potential solution is informed and proactive decision making (e.g., when to lockdown a state or area, social distancing check). However, informed decision making requires real-time and/or quasi-real-time information, which is not readily available in most cases. In this context, the Internet of Things (IoT), providing real and/or quasi-real-time information can be useful in COVID-19 outbreak and its impact management. This talk will discuss management of different aspects of an outbreak and its impact using IoT, and this will be done in COVID-19 perspective.
REGISTRATION FEE (***by 12 June 2020***)
The updated registration fees are as follows.
Registration Fee
USD 200

THB 6,000

Additional Fee

Additional Paper
50% of registration fee.
NOTE :
The credit card payment is preferable.
If using bank transfer, any cost incurred, e.g. transfer fees or bank surcharge, must be borne by the author(s).
For claiming the discount of 50% (on the second and subsequent submissions), it is mandatory for the author to be listed as the "corresponding author" in all the submissions.
Contact iait@sit.kmutt.ac.th for any questions or concerns.
COMMITTEE
VENUE
GALLERY
Sponsor: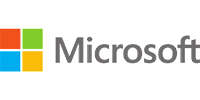 Supporter: