ABOUT
The IAIT conference series is a premier annual international conference being organized by the School of Information Technology (SIT), King Mongkut's University of Technology Thonburi (KMUTT) focusing on the recent advancements in Information Technology and its use towards creating a sustainable society. In the 11th edition the conference will be held from 1st to 3rd July 2020 in Bangkok, Thailand. This conference aims to bring together leading researchers, scholars, scientists, and students across the globe under one roof to exchange and share new developments and research ideas about all aspects of Information and Communication Technologies. The theme of the conference is "Digital Transformation and Innovation for Smart Business and Society", with the main focus being on the recent advancements and breakthroughs in some of the most emerging technologies of the recent times like computational intelligence and machine learning, natural language processing, cyber security, human-centric computing, and smart systems. By incorporating a wide spectrum of topics, the conference tries promoting more inter-departmental and inter-disciplinary research towards creating a sustainable digital society benefiting mankind.
THEME: Digital Transformation and Innovation for Smart Business and Society
we are soliciting original, innovative and unpublished research work including, but not limited to the following topics:
IMPORTANT DATES
Date of conference:

1 – 3 July 2020

Full manuscript submission deadline

(FINAL CALL)

:

20

April 2020

12

May 2020

Notification of acceptance

(FINAL ROUND)

:

11 May 2020

2 June 2020

Camera ready manuscripts:

25 May 2020 12 June 2020

Registration and payment:

12 June 2020
PAPER SUBMISSION
Prospective authors are invited to submit original, high quality manuscripts of minimum 5 pages in length (upto a maximum of 10 pages) formatted as per the ACM Proceedings Template (downloadable from http://www.acm.org/publications/article-templates/proceedings-template.html). Paper submissions can be made via EasyChair at the following link: https://easychair.org/conferences/?conf=iait2020. All the submissions must be done both in the PDF format along with the Word (.doc) or LaTeX files.
All the accepted and presented papers will be published by the reputed ACM ICPS Series having ISBN number 978-1-4503-7759-1 and indexed by all major databases like Scopus, ISI Web of Science (Thompson Reuters), Ei Compendex, etc.
Review Process
IAIT follows a strict and rigorous double-blind peer review process where each submitted manuscript will be reviewed by at least 3 reviewers who are experts in their respective fields. The authors are expected to receive the full review within 30 days of their initial submission. The accepted manuscript must be revised, taking into consideration the referees' comments and suggestions. All the revised manuscripts will undergo a second round of peer review process (if possible by the same reviewers) before inclusion in the conference proceedings. The authors will be given 15 days to revise their manuscript for resubmission.
The submission of a paper implies that the paper is original and has not been submitted and published elsewhere.
In addition, at least one full registration is required per accepted paper, and the paper must be presented by an author if accepted.
PROGRAM
To be announced.
KEYNOTE SPEAKERS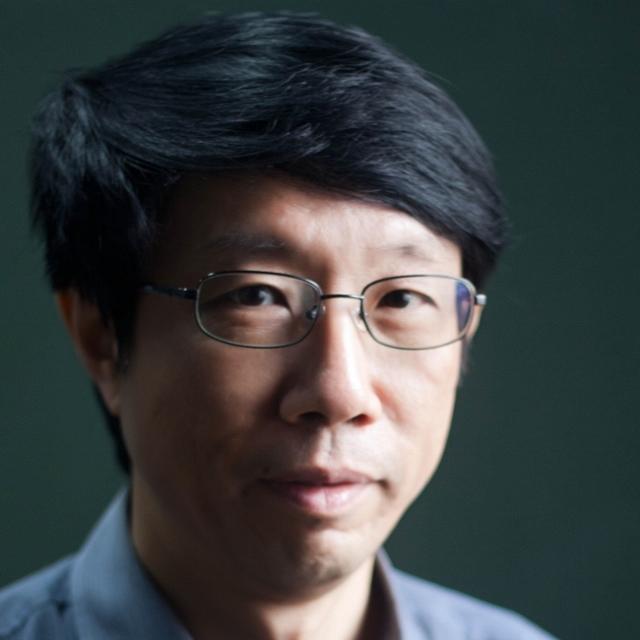 Prof.Dr. Chidchanok Lursinsap
Chulalongkorn University, Thailand
Biography:
Chidchanok Lursinsap received the B.Eng. degree (Hons.) in computer engineering from Chulalongkorn University, Bangkok, Thailand, in 1978, and the M.S. and Ph.D. degrees in computer science from the University of Illinois at Urbana–Champaign, Urbana, IL, USA, in 1982 and 1986, respectively. He was a Lecturer with the Department of Computer Engineering, Chulalongkorn University, in 1979. In 1986, he was a Visiting Assistant Professor with the Department of Computer Science, University of Illinois at Urbana–Champaign. From 1987 to 1996, he was with the Center for Advanced Computer Studies, University of Louisiana at Lafayette, as an Assistant and an Associate Professor. After that, he came back to Thailand to establish the Ph.D. Program in computer science with Chulalongkorn University and he became a Full Professor. His major research interests include neural learning and its applications to other science and engineering areas.
Title: Fast and Accurate Neural Learning with Limited Memory Size, Limited Energy Supply, and Class Drift Constraints in Streaming Data Environment
Tremendous data have been generated in almost every field of industrial and scientific applications and researches Due to the advancement of Internet and new sensor equipment. This situation creates a crisis of memory overflow, where the amount of continuously incoming data is larger than the physical size of memory. Most of the developed neural learning algorithms were designed without seriously considering this memory overflow crisis. It is assumed that all learning data including present data and new incoming data must be retained inside the memory throughout the learning process. This assumption is unrealistic and impractical in the streaming data environment. Furthermore, the number of learning epochs cannot be controlled, which implies that the energy consumption for achieving the learning process may exceed the available energy supply such as a battery. This talk will discuss a new concept of neural learning, the supporting architecture, and the relevant theoretical foundation to achieve the efficient leaning process with high accuracy under the constraints of memory overflow and controllable polynomial time complexity.
---
Prof.Dr. Pascal Bouvry
University of Luxembourg, Luxembourg
Biography:
Professor Dr. Bouvry obtained his Ph.D. degree ('94) in Computer Science with great distinction at the University of Grenoble (INPG), France. His research at the IMAG laboratory focussed on Mapping and scheduling task graphs onto Distributed Memory Parallel Computers. Next, he performed post-doctoral researches on coordination languages and multi-agent evolutionary computing at CWI in Amsterdam.
Dr Bouvry gained industrial experience as manager of the technology consultant team for FICS (belonging to S1 corp) a world leader in electronic financial services. Next, he worked as CEO and CTO of SDC, a Saigon-based joint venture between SPT (the second telecom operator in Vietnam), Spacebel SA (a Belgian leader in Space, GIS and Healthcare), and IOIT, a public research and training center. After that, Dr Bouvry moved to Montreal as VP Production of Lat45 and Development Director for MetaSolv Software, a world-leader in Operation Support Systems for the telecom industry (e.g. AT&T, Worldcom, Bell Canada, etc).
Dr. Bouvry is currently professor at the University of Luxembourg, special advisor to the University President regarding High Performance Computing, heading the PCOG (Parallel Computing and Optimization Group), and directing the certificate SmartICT for Business innovation. Pascal Bouvry is also Principal Investigator at the Interdisciplinary Center of Security, Reliability (SnT) and active in various scientific committees and technical workgroups (IEEE CIS Cloud Computing vice-chair, IEEE TCSC GreenIT steering committee, ERCIM WG, ANR, COST TIST, etc.).
Pascal Bouvry is also representative of Luxembourg in the PRACE council and member of the editorial boards of IEEE Transactions on Sustainable Computing, Springer journal on Communications and Sustainable Computing, and Elsevier journal in Swarm and Evolutionary Computation.
Title: Cloud computing: From the Cloud to the Edge
Cloud computing is nowadays pervasive. However standardisation efforts in the field are still in their infancy. Each public cloud provider defined its own terminology, list of features and proposes a fixed set of self-defined service-level characteristics. While for private clouds, negotiations can be worked out between provider and consumers, it is often tight to multiple-years contracts, which slightly contradicts the pay-per-use paradigm. Standardisation and guaranteeing the service levels through trusted third parties and the corresponding benchmarking tools would be necessary to raise the trust level, but also potentially to serve in case of dispute. The presentation will illustrate the various aspects of the problematics and provide solution tracks and the corresponding tools and experiments.
---
INVITED SPEAKER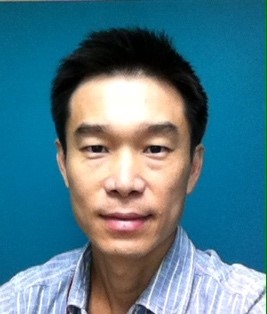 Dr. Choochart Haruechaiyasak
CEO and Founder of AI9 Co.,Ltd. Thailand
Biography:
received his Ph.D. degree from the Department of Electrical and Computer Engineering, University of Miami, in 2003. After receiving his degree, he has worked as a researcher at the National Electronics and Computer Technology Center (NECTEC), National Science and Technology Development Agency (NSTDA) for 16 years. His current research interests include Artificial Intelligence, Natural Language Processing, sentiment analysis, text analytics and chatbot. He was a leading manager for AI for Thai project at NECTEC, an AI platform aiming to provide AI technology for Thailand.
Title: AI for Thai: Artificial Intelligence with Real Use Cases in Thailand
An overview of research and development in AI and NLP at NECTEC, Thailand. NECTEC mission is to ensure Thailand's competitiveness in Electronics and Computer and the use of IT to stimulate economic and social impact through own R&D programs as well as R&D funding services to universities. NECTEC has been doing R&D in the fields of AI especially NLP for more than 20 years. Our NLP research focusing on Thai language includes basic Thai NLP components such as word segmentation, NER, POS tagging, machine translation, sentiment and emotion analysis, speech to text and text to speech. Last year, NECTEC has launched a Thai AI Service Platform under the theme "AI for Thai" (https://www.aiforthai.in.th) to support the developers who need AI and NLP services in Thailand. Experiences in developing the AIforThai platform would be shared with some real use cases in Thailand ranging from agricultural to medical domains including application of process automation in businesses.
---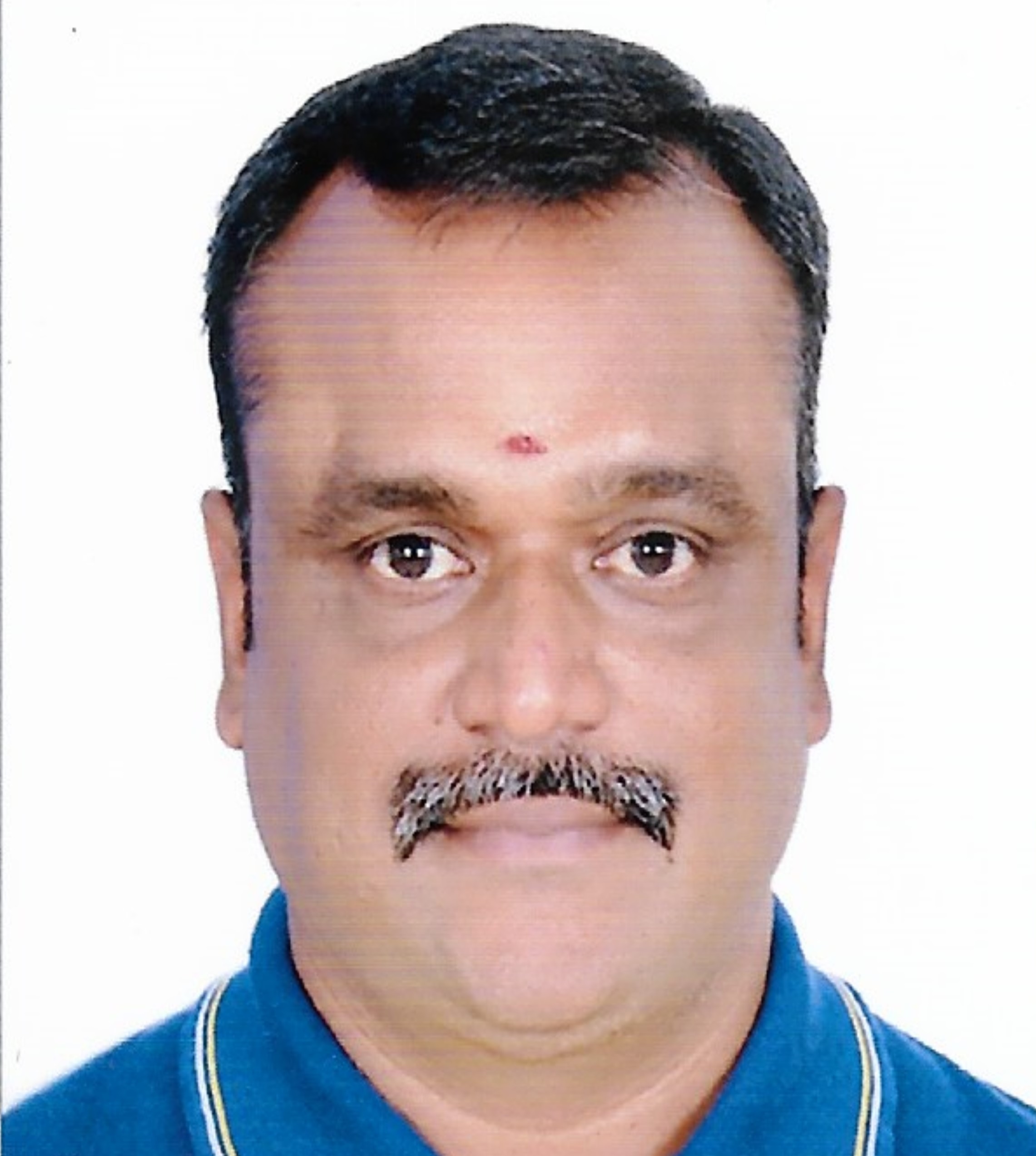 Dr. Vijayakumar Varadarajan
Biography:
Vijayakumar Varadarajan is currently an Adjunct Professor in School of Computer Science and Engineering, University of New South Wales, Sydney, Australia. He is also a Visiting Postdoc Scientist in Centro de Tecnologia, Federal University of Piauí, Brazil. He was a Professor and Associate Dean for School of Computing Science and Engineering at VIT University, Chennai, India. He has more than 18 years of experience including industrial and institutional. He also served as a Team Lead in industries like Satyam, Mahindra Satyam and Tech Mahindra for several years. He has completed Diploma with First Class Honors. He has completed BE CSE and MBA HRD with First Class. He has also completed ME CSE with First Rank Award. He has completed his PhD from Anna University in 2012. He has published many articles in national and international level journals/conferences/books. He is a reviewer in IEEE Transactions, Inderscience and Springer Journals. He has initiated a number of international research collaborations with universities in Europe, Australia, Africa, Malaysia, Singapore and North & South America. He had also initiated joint research collaboration between VIT University and various industries. He is also the Lead Guest Editor for few journals in Inderscience, Springer, Elsevier, IOS, UM and IGI Global. He also organized several international conferences and special sessions in USA, Vietnam, Africa, Malaysia and India including ARCI, IEEE, ACSAT, ISRC, ISBCC, ICBCC etc. His research interests include computational areas covering grid computing, cloud computing, computer networks, cyber security and big data. He received his university-level Best Faculty Award for 2015–2016. He is also a member of several national and international professional bodies including IFSA, EAI, BIS, ISTE, IAENG, CSTA, IEA etc.
Abstract:
Trust may mean different things to different people and can vary from individual to individual and system to system. Diego Gambetta defines trust as "an agent assesses that another agent or group of agents will perform a particular action".
Both before he can monitor such action. T.Grandison defines trust as ''the firm belief in the competence of an entity to act dependably, securely, and reliably within a specified context''.With the growth of cloud computing, numerous Cloud Service Providers (CSPs) are offering many Cloud Services (CS). It becomes difficult for Cloud Clients (CCs) to select trustworthy CSPs with similar offerings based on QoS requirements. CSPs compete against each other for both new and the existing CCs. It is very crucial for a CSP to offer highly compliant services in accordance with the Service Level Agreement (SLA) in order to win the faith of CCs. We define trustworthiness as the degree of compliance of a CSP to the promised quantitative QoS parameters defined in SLA. A CSP providing compliant services as per the SLA is treated trustworthy and not adhering to it, is treated as untrustworthy. As CSPs compete for CCs and CCs look for dependable CSPs. Determining trustworthiness is important not only for the CC, but for the CSP.
REGISTRATION FEE (***by 12 June 2020***)
The updated registration fees are as follows.
Registration Fee
USD 200

THB 6,000

Additional Fee

Additional Paper
50% of registration fee.
NOTE :
The credit card payment is preferable.
If using bank transfer, any cost incurred, e.g. transfer fees or bank surcharge, must be borne by the author(s).
For claiming the discount of 50% (on the second and subsequent submissions), it is mandatory for the author to be listed as the "corresponding author" in all the submissions.
Contact iait@sit.kmutt.ac.th for any questions or concerns.
COMMITTEE
VENUE
CO-LOCATE EVENT
DLAI 2020
GALLERY
Sponsor:







Supporter: